KJ Production House - who we are
KJ Production House, located in Sydney is a full service fashion resource centre for your designer label.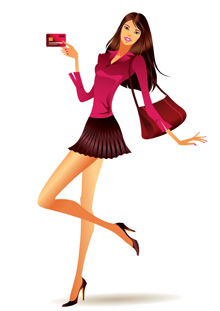 We offer a complete garment production and manufacturing service no matter what city you are located in. How may we help you?
We cater to the needs of any person or business wanting to start a new fashion label, grow an existing one, obtain a competitive quote for any part of the fashion production process, or if you want, outsource the entire production department of your fashion business.
If you are just starting out in the industry, we provide fashion and production advice to you on your fashion idea giving you a valuable structure and plan to the road ahead - educating you in how things are done. Making it easier for you to learn the ins and outs of the textile industry fast and to make the right decisions.
We can produce anything that you want? Woman's wear, menswear, swimwear, active wear, children's wear and uniforms. In fact, we can produce anything you could possible thing of. And if it is something out of the ordinary, we will work with you and research the best way to produce and manufacture your fashion idea.
We aim to make the process of producing your own designer label for you as easy as possible guiding you along the way. At the end of this journey, we manufacture and produce your garments ready for the market to enjoy. This is what we love to do and we invite you to find out more.
KJ Production House - bringing your fashion ideas to market.
Start a conversation with us today
Meet your Production Director - Karen Jakab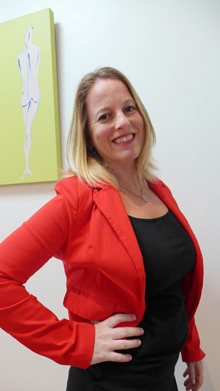 Starting a new fashion label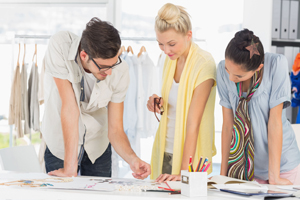 Where do I start? What do I do?
Who Can I call to guide me?
How much will it cost?
Can I do it myself or do I need professional advice, planning and management?
These questions go through the minds of all designers wanting to start their own label and develop their ideas - especially those people who have never been through the fashion production process from A to Z. Here at KJ Production House we are here to help. We offer you professional and practical advice on your design ideas and suggest a range of options for you to consider. We can also give you a better idea of how much things cost in the ever-changing and fast paced fashion industry.
Trying to do everything yourself may sound like a practical and cost effective option… especially at the beginning. However, it can be very difficult to navigate and manage the complexities and all of the many processes of the fashion production world – either locally and / or offshore. There are many steps along the way and many crucial decisions need to be made to ensure success.
Going directly to individual suppliers, machinists, cutters and makers is one simple mistake that some make as it can be a costly (both in terms of time and money) and fraught with anxiety and potential for error if you don't understand the complete process and efficiencies that can be gained yourself. Our aim is to help you avoid this.
From our experience, branching out on your own will come with some risks and we want to share our experience with you to minimise the confusion and risk. We want to maximise your profits whilst realising your dreams and creating a label that you will be proud of.
To start the conversation with KJ Production House, please contact Karen Jakab on 0404 015 780 or email karen@kjproductionhouse.com.au.
The THREE key things to remember when starting a fashion label.
1.
Get professional advice from fashion production experts.
2.
Never assume that the fashion production process is easy. It is not.
3.
Understand the process and the costs involved before spending your money.
Download our credentials brochure