Testimonials
HIGH PRAISE - A TRUE MEASURE OF OUR SKILLS, EXPERIENCE AND SERVICE.
Here is a small selection of feedback from some of Karen Jakab's delighted people she has previously worked with. Should you wish to speak with any of them, we would be more than happy to provide you with their contact details.
"I have known and worked closely with Karen Jakab for over 2 & ½ years utilising her expertise to project manage the entire production each season of my start-up clothing line. Her role encompassed everything from sourcing materials, managing patternmaking, sampling, local and offshore production door to door. Perfect for smaller or newer fashion labels without large budgets, commitment to staff or expertise to undertake all of these roles on their own.
Karen is very focused and responsible and nothing is ever too much trouble. There are always easy, cheap options but she does not hesitate to investigate and implement high quality options at the most cost effective prices. I would highly recommend Karen Jakab to any fashion based business for whatever they need."
the-lbd.com
For more testimonials, please contact Karen Jakab on 0404 015 780 or email
Download our Credentials brochure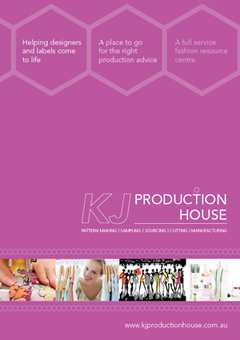 Our Services