Other Services
Download our Credentials Brochure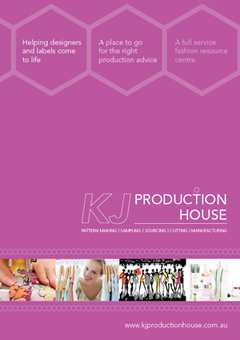 Garment Cutting
KJ Production House can plan, manage and cut most garments. There hasn't been a brief that we were not able to meet.
Garment Cutting Service
Cutting of fabrics has now become a far more modern and sophisticated process.
Computers are used to laser cut accurate sizes and shapes based on the patterns supplied electronically to the cutters.
We work in close partnership with several cutting services to ensure that all fabrics and styles are cut accurately to the correct specifications. We have been using these cutters for decades and they are the best in the industry.
Marker Making
Marker making is another part of the production process. This process obtains the best usage of your fabric with your pattern pieces. It is like putting the pieces of the puzzle together so that all pattern sections across all sizes can be cut out efficiently and cost effectively from your chosen fabric.
To start the conversation with KJ Production House, and obtain a cost for any of the above garment cutting service, please contact Karen Jakab on 0404 015 780 or email
karen@kjproductionhouse.com.au